The JLDB Thrift Store is conveniently located in Downtown Daytona Beach
122 S. Palmetto Ave., Daytona Beach, FL 32114
For more information, call (386) 253-7486
Store Hours of Operation: Thursday – Friday 10am-5pm, Saturday 10am-1pm
Donations are accepted during JLDB social nights or: Wednesday 1pm-5pm, Thursday – Friday 10am-5pm, and Saturday 10am-1pm
---
The Junior League of Daytona Beach has contributed to our community through our Thrift Store since the 1960s. The Thrift Store has served as our largest ongoing fundraising program, for the organization to support community projects!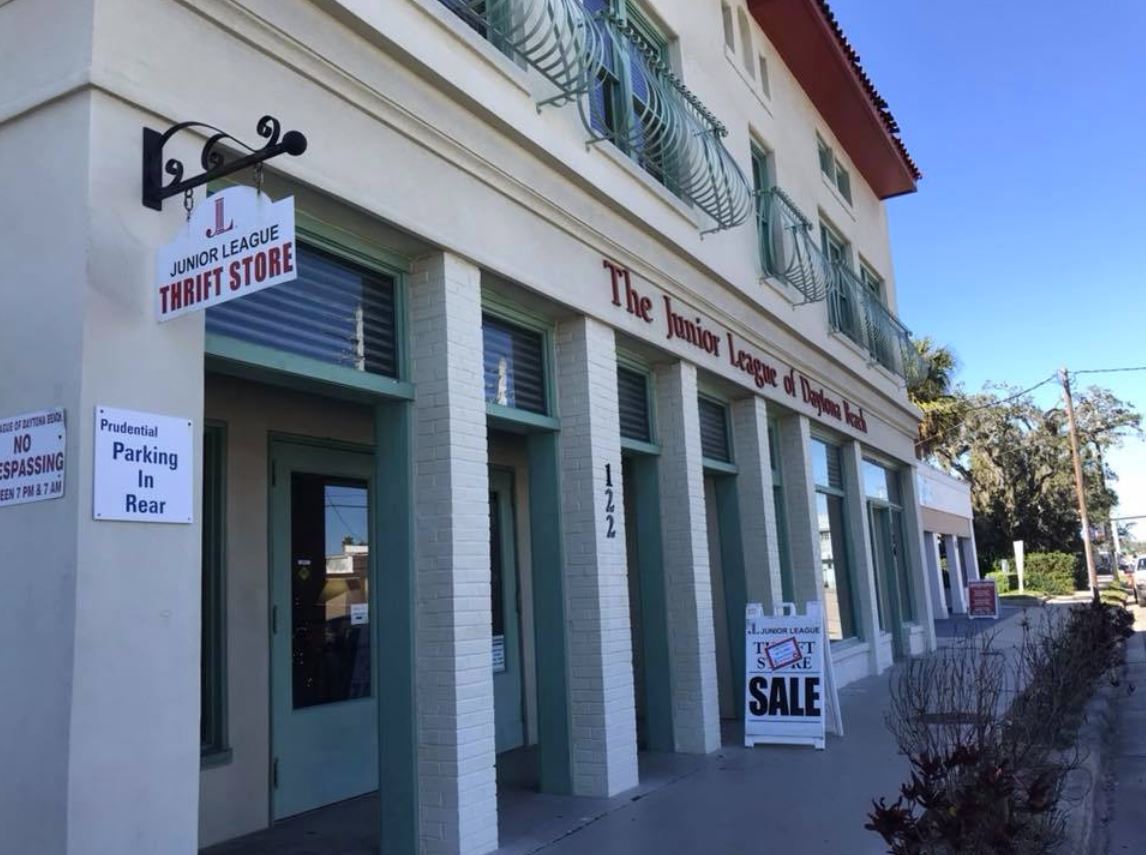 ---
The Junior League Thrift Store's Mission
Provide the public with quality, used clothing and goods at reasonable prices
Increase community awareness of the Junior League of Daytona Beach's purpose
Instill in the Thrift Store volunteers and employees a sense of shop ownership
Provide flexible volunteer opportunities, camaraderie and leadership
Raise funds to support local charities and provide merchandise to local partner organizations
---
Please make sure to spread the word to friends and family! 
Like our Thrift Store Facebook page for new merchandise & sale information!