The First Junior League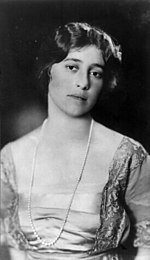 In 1901, Mary Harriman, a socially conscious 19-year-old New York City debutante, founded the first Junior League. Mary was moved by the suffering she saw around her, which led her to gather a group of 80 other young women, hence the name "Junior" League.  These efforts were put forth to work towards improving the squalid conditions, in which immigrants were living, in the Lower East Side of Manhattan.
Mary's vision for improving communities, by using the energy and commitment of trained volunteers, inspired others around the country. The second Junior League was started in Boston in 1907 and was soon followed by the founding of the Brooklyn chapter in 1910. Read More: Who Was Mary Harriman?
In 1921, the Association of Junior Leagues was formed to provide professional support to the Leagues. Today, the Association of Junior Leagues International (AJLI) governs 292 Junior Leagues in the United States, Canada, Mexico and the United Kingdom.
---
The Junior Service League in Daytona Beach, Florida, began in 1934, balancing fundraising activities with a commitment to serving the needy in our community. Fundraising events included the used book sales, fashion shows, and charity balls.
The 50th Anniversary of the Junior Service League was celebrated in 1984. That same year the Junior Service League affiliated with the Association of Junior Leagues International (AJLI), becoming their 256th member on April 1, 1984.
At that time, the League's official name was changed to the Junior League of Daytona Beach, Inc.
Today, JLDB stands as an organization of women committed to promoting volunteerism, to developing the potential of women, and to improving the community through the effective action and leadership of trained volunteers.
---