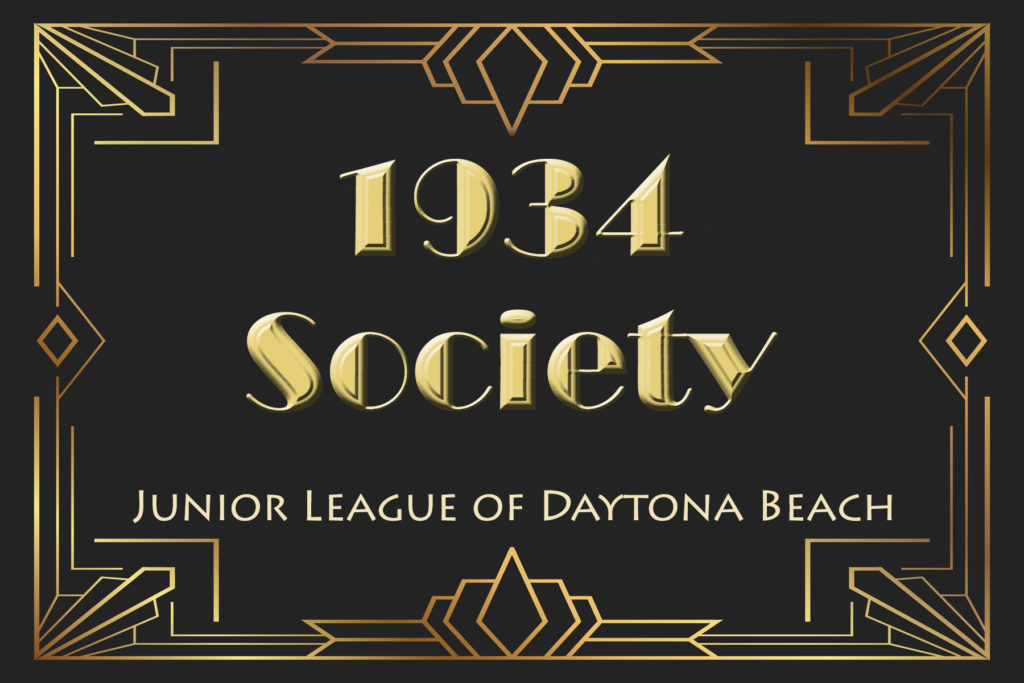 Founded in 1934, The Junior League of Daytona Beach celebrated its 85th Anniversary in April 2019 and we wanted to recognize this milestone in a significant way!
To celebrate our 85th celebration, the League has created The 1934 Society. This Society was established to provide some much-needed funding. The League will use twenty five percent of the raised funds to replenish their building maintenance account, which was depleted by hurricane repairs. Fifty percent of the funds raised will be set aside to be used for a significant community project while another twenty five percent will be set aside in a discretionary fund which can be directed by the Board of Directors where most needed.
This is where we need your help. The goal of this appeal is to have every League member as part of the 1934 Society. As you can see from the enclosed list of giving opportunities, there are several levels for participation. Please look the list over and join us at the highest level that you can!
We want to thank Barbara Perryman and the Perryman Foundation for leading off the campaign with a pledge for $19,340.00.   This family has been generous to the League over the years and their commitment as our lead gift is truly appreciated! Now we just need you to join Barbara and her family in joining the 1934 Society and helping to provide much needed funding that will benefit the Junior League for now and the years to come. If you need further information or wish to pay a pledge with a credit card, please contact the JLDB office at (386) 253-1756.
The Junior League of Daytona Beach belongs to us all, and the 1934 Society can bring us all together for the common good of our League and our community. Thank you in advance for your support.
Sincerely,
Jennifer Hinebaugh
JLDB President
Leslie VanWinkle and Kathleen Dulko
JLDB Fund Development Committee Co-Chairs
---
122 S. Palmetto Avenue, Daytona Beach, FL 32114
T 386-253-1756 / [email protected] / www.jldb.org
A Member of The Association of Junior Leagues International Inc.
Fl. Registration #CH6345.  100% of contributions are retained by the Junior League.
"A COPY OF THE OFFICIAL REGISTRATION AND FINANCIAL INFORMATION MAY BE OBTAINED FROM THE DIVISION OF CONSUMER SERVICES BY CALLING TOLL-FREE (800-435-7352) WITHIN THE STATE.REGISTRATION DOES NOT IMPLY ENDORSEMENT, APPROVAL, OR RECOMMENDATION BY THE STATE."