Little Black Dress Initiative
During The Little Black Dress Initiative, women across Volusia County are wearing the same dress for 5 days in a row, to exemplify the complete lack of possessions (including clothing!), most human trafficking victims have with them when they are rescued. The Little Black Dress Initiative will run from January 11th – 15th, 2021.
The Junior League of Daytona Beach currently provides backpacks filled with clothing, hygiene items, and a several extra personal pieces to local law enforcement and agencies, to distribute to these victims.  This is done, so they can begin to rebuild their lives with basic necessities after being pulled from these dangerous situations.  Even the smallest donation from you could help fund these backpacks of hope.
We have partnered with the Human Trafficking Task Force of Volusia, St. Johns, Putnam, and Flagler Counties and are offering a FREE webinar for anyone interested on January 21, 2021 at 10:00AM.  Attendees must register online.
Register here
Assistant US Attorney and HT Coordinator Lisa Thelwell and AUSA Laura Taylor will explore HT Investigations and Prosecutions, the Victim's perspective, and best practices for responses.
Resources:
Polaris | We Fight to End Human Trafficking (polarisproject.org)
National Human Trafficking Hotline
Resources for Victims of Human Trafficking and Other Crimes | USCIS
---
---
For every $35.00 donated, we are able to supply one backpack to a human trafficking victim!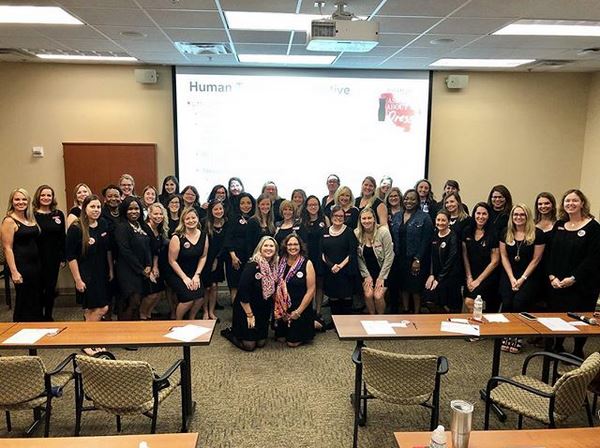 Junior League of Daytona Beach Members